We have expanded again!!
We have a brand new website called TandS Money. Its is a website about the financial world. We have many new trusted, reputable companies in the Finance Market. We are both getting to the point of our lives where investing and retirement planning are extremely important! So we decided that since we were both checking into investing or retirement that we could make good use of our knowledge base and start a new website about it!
We are doing 5 company profiles, articles, reviews, product and services! These products and services will cover ALL the vast categories of finance!
Some of these categories will include:
Trading
Commodities Trading
Learning how to trade
Forex
Banking
Commercial and Business Loans
Legal sites for many different business documents
NewsLetters from the financial sector
Why is Finance Sector so Important?
According to the business library;
It is evident that finance is an outstanding sector that should provide interesting insight. IT is especially relevant in the financial industry in that it was one of the first sectors to use computer services on a large scale–taking off by about 1980 in using electronic transfer, ATM machines, automatic accounting systems and other automated "back office" services to keep abreast of global markets and provide almost instantaneous services to customers. Yet, industry studies to date have not been able to measure any meaningful productivity impacts from IT in the finance sector.
To read the rest of this article CLICK HERE!!
Here is a small preview of our new companies that are partnering with us for some of their marketing needs!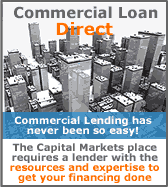 So if you have any interest in the financial sector, if you are a trader, if you just want to learn to trade, or you are just watching your investments soar check out TandS Money for all your financial tools, tips and tricks!!
To go to TandS Money CLICK HERE!!
Tags:
news
,
financial sector
,
new anelwings marketing website
,
global markets
JVZoo Product Feed